Download this checklist for your operator
A free checklist for the operator when he starts a machine at begin of his shift. Take operators in responsibility for machine condition and functionallity. An operator should learn how to maintain and tread his work space and equipment.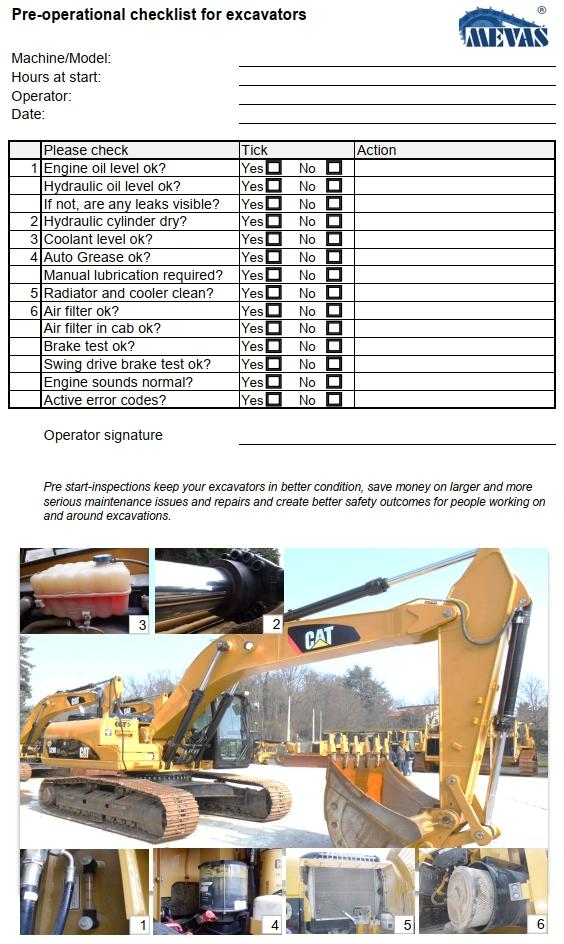 ---
Free excavator and wheel loader daily checklist
This machine checklist for daily approval of machine condition by the operator is free of charge. You can download, copy, edit, print and share with your staff.