Receive an inspection report before you pay for a machine
As a buyer of second-hand vehicles or machines, you often experience that the machines that arrive after transport are not as you expected. The seller has not described some details at all or has described them a little too optimistically. Maybe it would have been good to send an expert to the machine before buying it. That is exactly what we are here for. We are your inspectors who check the condition of used machines in more than 30 countries before buying them.
How much does it cost to inspect a used machine?
Naturally, there is no general answer to this question. The price of an inspection depends on the type of machine and the location. But one thing is certain: a MEVAS inspection costs less than the repair of a defective hydraulic cylinder or the general overhaul of a hydraulic pump. Please send us an enquiry with the data of the machine. We will get back to you within a few hours.
Get construction machinery inspected for a fair price. It pays of!
What kind of report will be issued?
You can be sure that we will send an experienced technician to the machine. He will not only carry out a visual inspection, but will fully test the machine's functions. He will check play in joints and the performance of the hydraulic pump and engine. For each component and assembly, the inspector will write a comment in the report. You can see examples of report forms here. Of course, plenty photos and maybe a video will be taken, so you can decide from home whether the machine is worth buying or whether it is better to leave it where it is.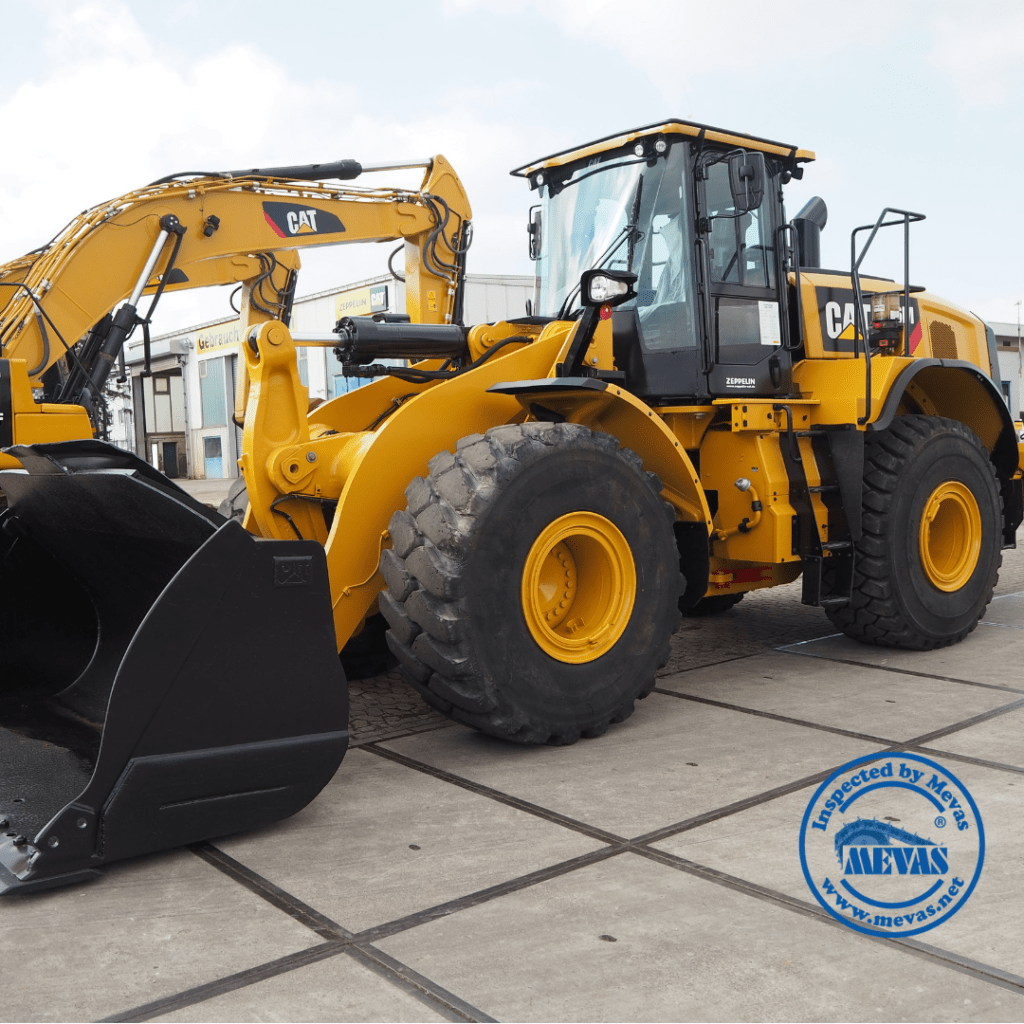 Why should you hire us of all people
MEVAS has been dealing exclusively with the inspection and evaluation of used construction machinery and vehicles since 2006. We are professional inspectors and not involved in trading. We do not accept commissions for a brokerage and we keep all data of customers and machines confidential. Although sometimes the seller may not like it, we provide an objective condition report and assess whether a worn component is still usable or needs to be replaced. Our technicians consider it a sporting pleasure to discover and correctly describe even invisible defects on machines. In doing so, they do not forget that it is not a new machine.
Is a valuation of machinery possible and included?
As your experts for used construction machinery, we can also determine the fair price. However, we would charge you a small fee for this. Please let us know if you would like us to calculate the current value of the construction machine in addition to the technical condition. We are also able to carry out more extensive valuation projects. We would be happy to receive your request for the valuation of a mobile construction machinery fleet or of machines in a quarry.
Extended inspection services
As a technical service provider, we can also offer you more extensive inspections of particularly valuable machines. Oils can be analysed. we can measure crawler tracks (undercarriages), and extensive tests and diagnoses can be carried out on heavy machinery. You can read more details about inspections at level TA-2 here. In the case of damaged construction machinery, we are able to provide an analysis of the cause of the damage and the necessary repairs and their costs.