Liebherr Quarry Excavator R9100
This excavator Liebherr R9100 was inspected by Mevas in France for a German customer. The buyer later replaced the bucket by a larger one and the machine was used then by a local contractor in an open-pit mine of LEAG in Eastern Germany. Interesting detail for inspector: He learned that those big excavators don't have an automatic engaging swing brake. It would cause too high wear in swing components. Therefore the superstructure is brought to hold with counter-swing operation.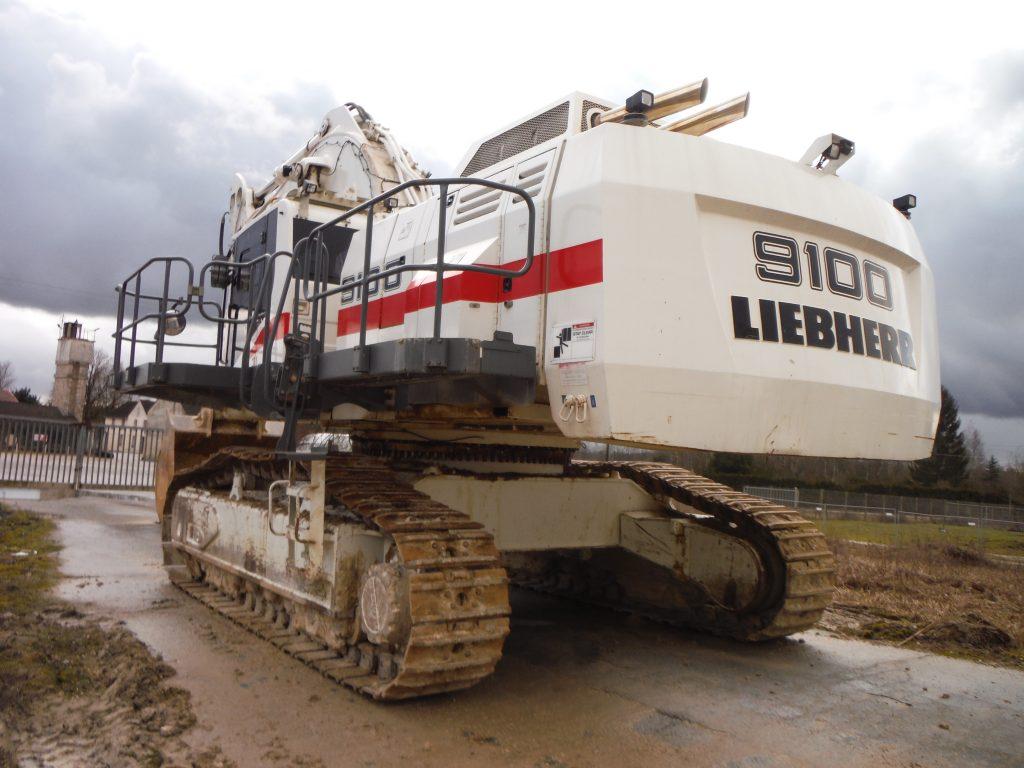 Inspection of a used wheel loader CAT 994F
Last year inspected: CAT 994F, What a piece of iron. We were happy an Australian mining company choosed Mevas to inspect this machine. It was almost a CAT-TA2 inspection including oil samplings, cutting the filters open, measurement of cycle times and play in all pins & bushings. We tested the performance and downloaded the history from ECM. Photos and videos we did as always for big iron.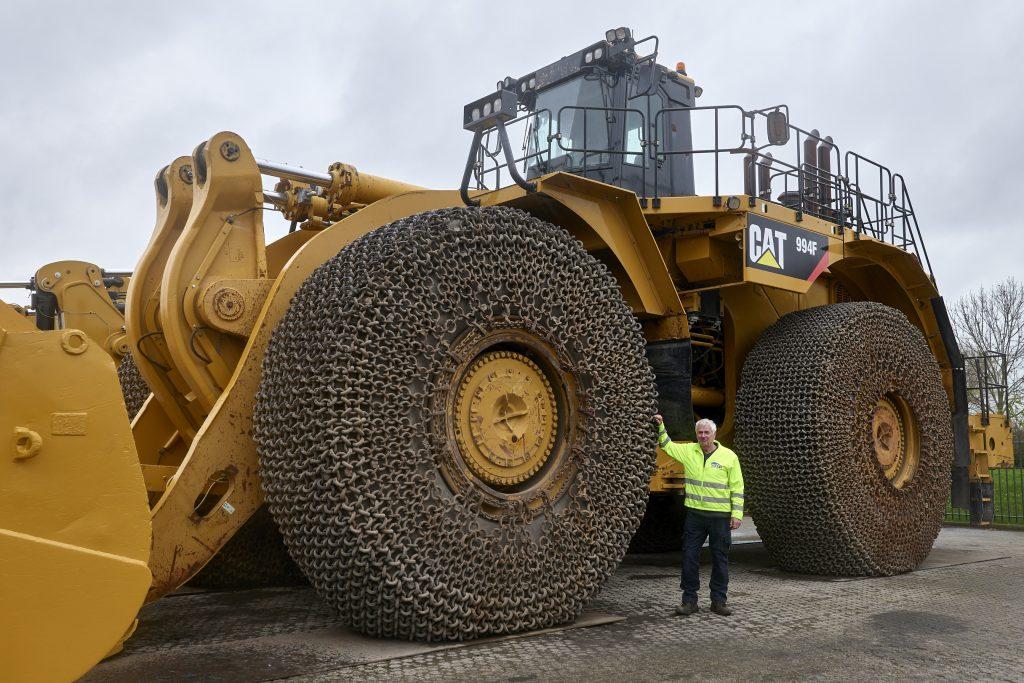 Caterpillar 6020B backhoe
Mevas has inspected this excavator CAT 6020B in 2021 in Finland. As requested by our customer we what we call a "TA-1-Plus" inspection on this excavator. Oils were sampled, undercarriage measured, cycle times taken and of course the customer received a full excavator inspection checklist and a download from machine ECM. For getting more info about wear in components the play in swing bearing was measured and a functional test was performed. The customer could sit at home and received a detailed report of condition without traveling.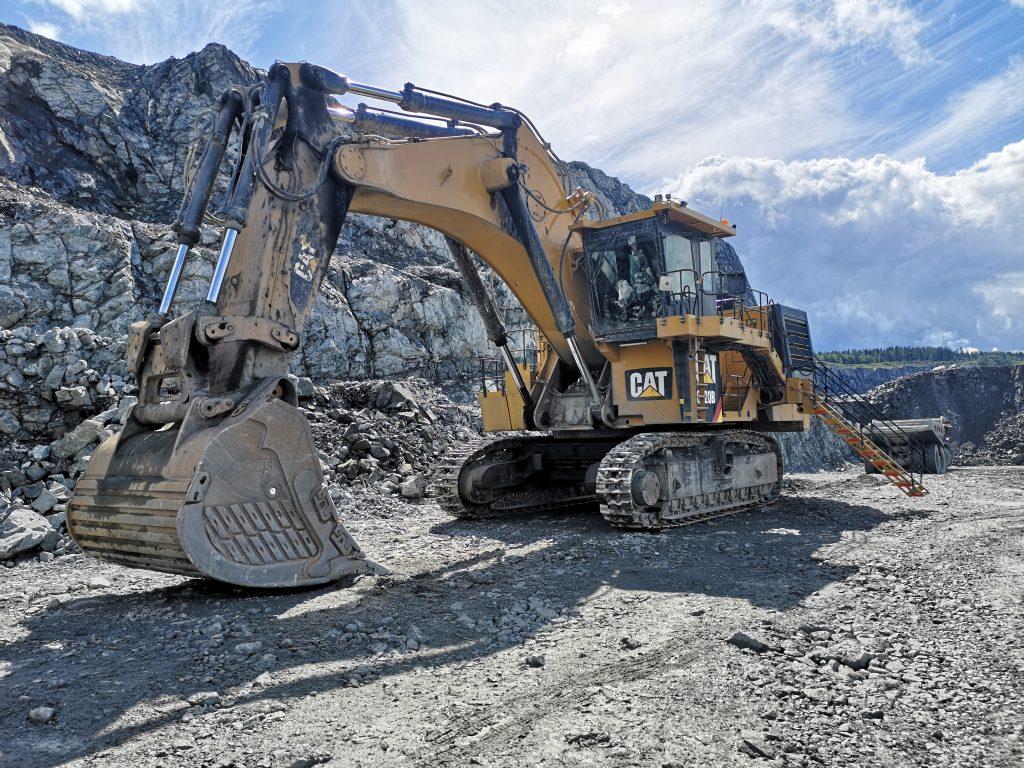 A fleet of bulldozers, used for de-forestation in Gabun
Our team inspected a fleet of used bulldozers in Gabun, West-Africa. The de-forestation project, undertaken by OLAM in cooperation with the government of Gabon was almost finished. The natural forest was replaced by palm-oil pantations. A large fleet of Komatsu and Caterpillar bulldozers was for sale by the end. Andras and Wolfgang performed more than 80 inspections in just one week. Due the humidity it was quite exhausting.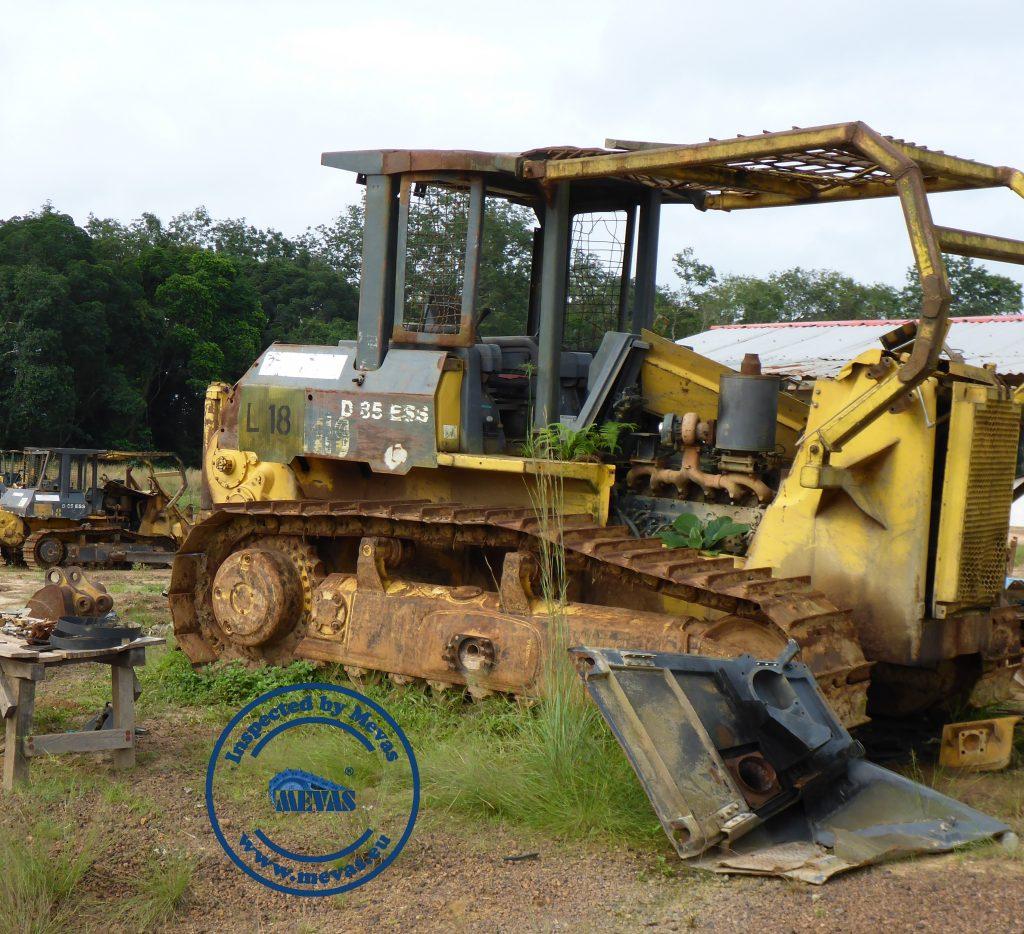 Quarry equipment inspections
There are always challenges for machinery inspectors. Blast hole rock drill inspections are one of those. To understand the technical condition we need to learn how the machine works. Sooner or later each Mevas inspector comes accross a Tamrock or a Atlas Copco drill. Good to know how the carousell works and why the machine needs a compressor and a dust removal system. Also for this kind of equipment we use a specific checklist.
Fleet inspection is Spain
For a customer from Spain Mevas inspected a fleet of 45 Caterpillar machines in Spain. The Australian customer was very happy he has sent us. On more than half of the machines the working hour meters were manipulated. To get a better price the seller had decreased the working hours on some units for more than 50%. And it makes a big difference if someone is buying a used truck with 8.000 or with 16.000 hours. Most larger components such as engines, transmissions and hydraulic pumps are very close to end of life cycle with such a level of hours.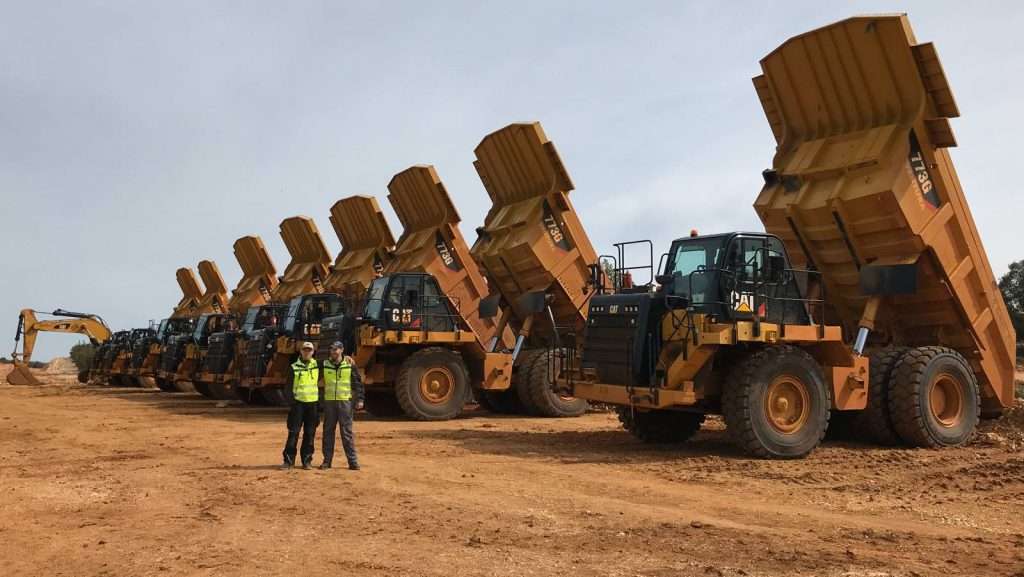 O&K Terex RH120
This excavator was inspected by Wolfgang in the facilities of Schwenk-Zement for a German customer. He intended to convert it to a long-reach excavator for a special project. It was a bit a crazy idea and I was happy I could convice him to stay away. Finally he used the machine for another open-pit mining project. The former O&K or Terex mining excavator business was taken over from Bucyrus and they sold it later to Caterpillar. The RH120 successor is now the CAT 6030.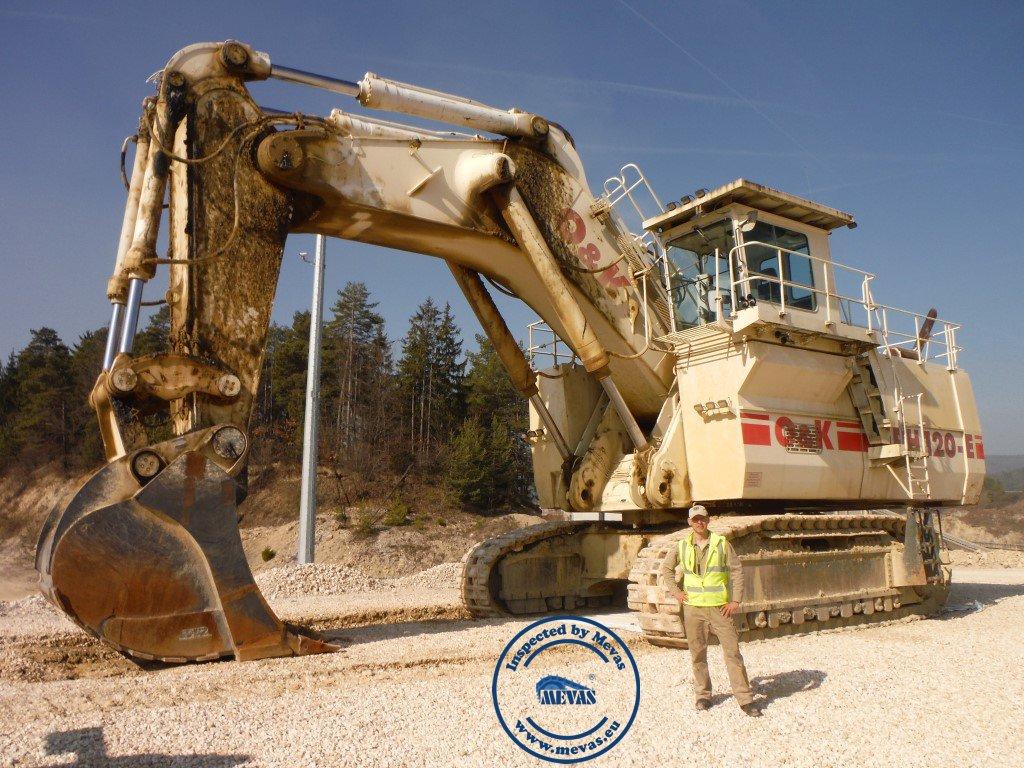 Fleet inspection in Qatar
In 2018 Mevas has sent a team of three inspectors to Qatar for inspection and valuation of 180 heavy machines. The fleet on display included wheel loaders, motor graders, hydraulic excavators, rollers and cranes. Many of the machines were in very poor condition and many components were missing. The customer was not informed about the condition. He had been offered a fleet in well-maintained condition. In the end, he was glad that he had not agreed to buy without inspection.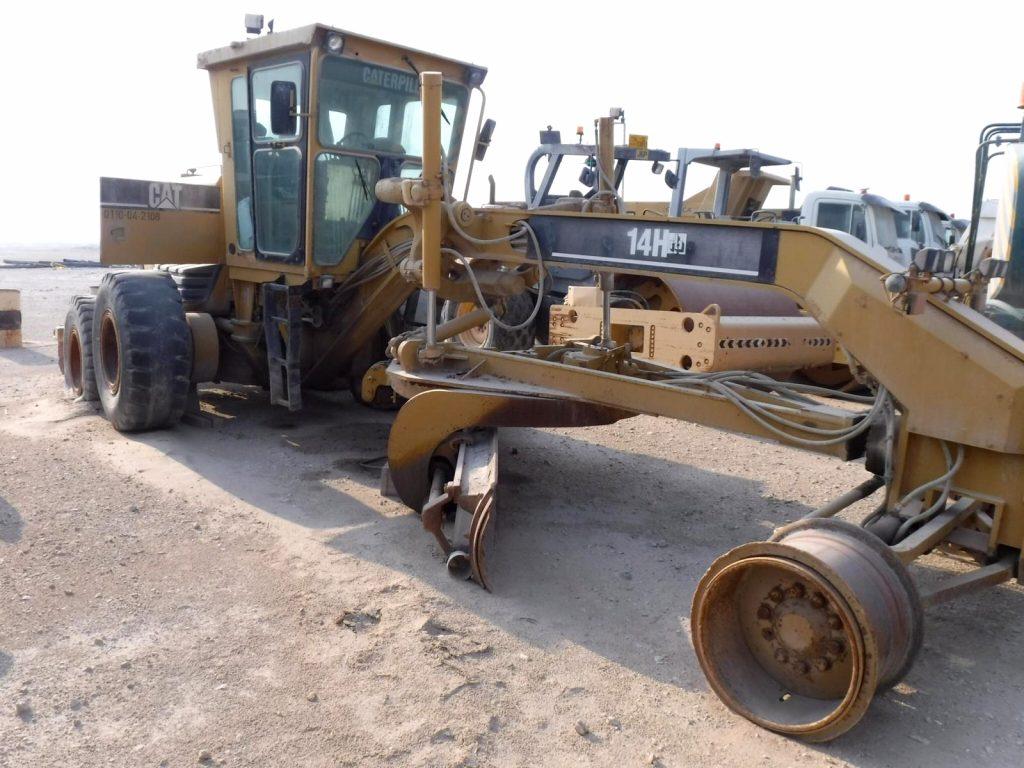 Fraud with fake machine data
In 2018 the Mevas team was sent to Spain for inspection of two bulldozers Caterpillar D10R. The service was provided for a CAT-dealer from Australia. Our investigation of condition and history of the machines found there was nothing correct on those tractors. Not the working hours nor the component history. And even the serial numbers were not the original ones. It was just all a big fraud. The tractors with serial numbers RJG04805 and RJG04809 remained with the seller for long since our publication "burned" those units.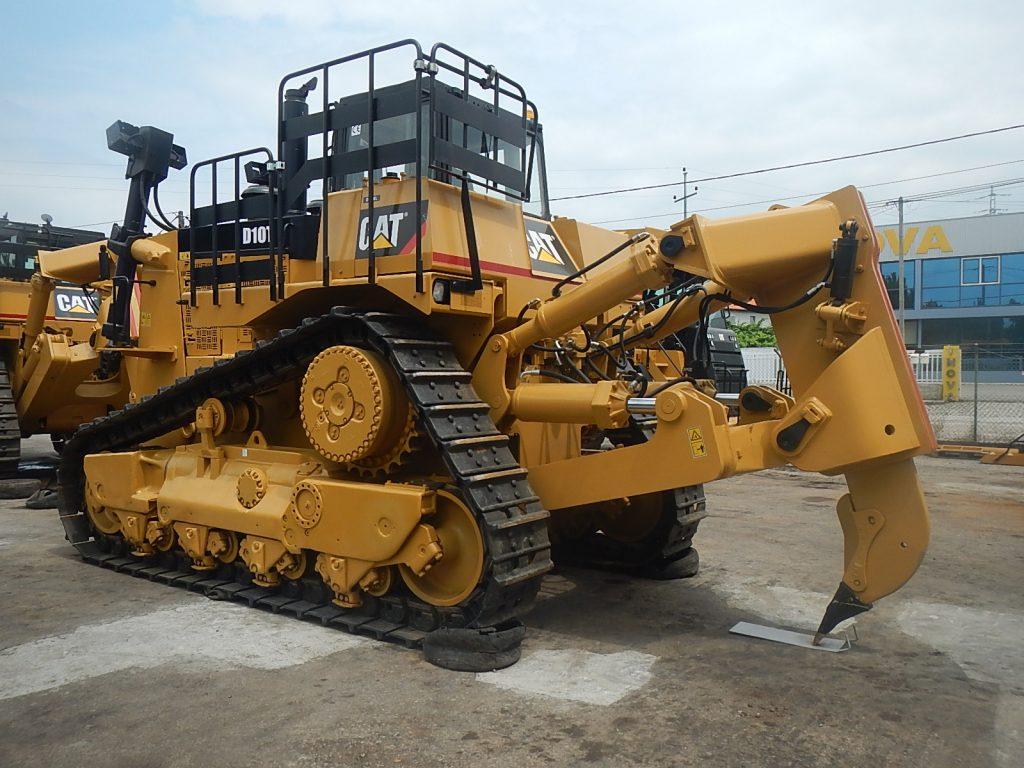 Inspection and Valuation of cranes
Since 2009 we have added the inspection and valuation of cranes to our service. The picture is showing a Demag Crawler Crane CC2800 which we have inspected and appraised for the German Enercon. Some larger companies need an independent expert evaluation to sell larger equipment and Mevas has qualified to do so. It is always an impressive job to go on site where windmills are errected.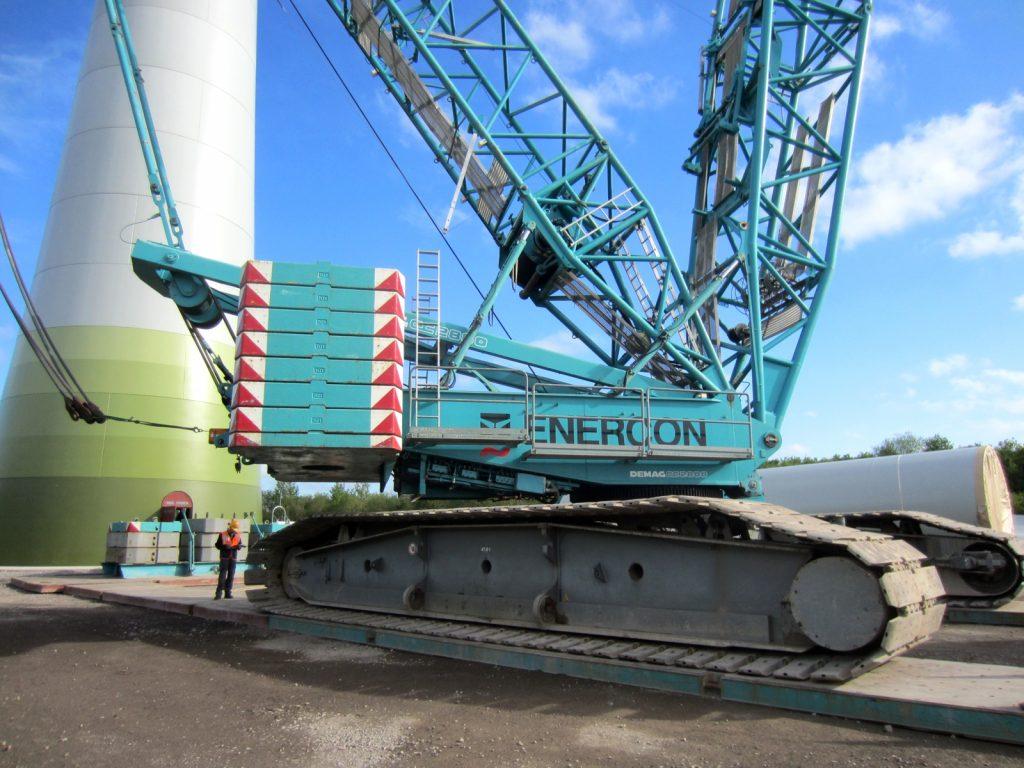 Komatsu PC 2000 and quarry trucks inspection
In 2022 we had the pleasure to inspect a whole fleet of machines in a coal mine in the United Kingdom. Down in Wales we have inspected large loading shovels Komatsu PC 2000, PC 3000 and a fleet of rigid quarry trucks CAT 777E. Machines were supposed to be sold to a coal mine in Asia. Chris and dan were in the mine for fours days and enjoying the Welsh weather.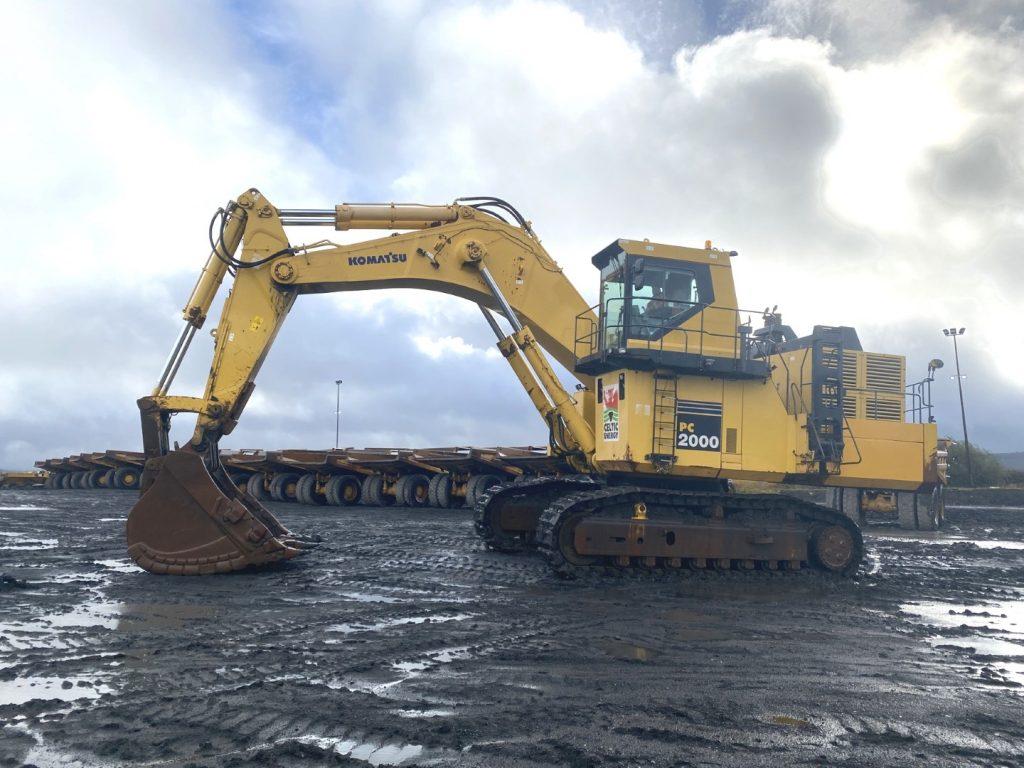 Caterpillar 990K "TA-1 Plus" inspection
This nice CAT 990K was inspected in October 2022 by Wolfgang. Located in a quarry in Austria. In general a nice machine. Heavy duty application with chains on tires. Such a wheel loader inspection comes with PSR, tire measurement, cycle time measurement and check of blow-by and torque stall-speed. Not as good as a TA-2 inspection which would consume far more time and include oil samplings.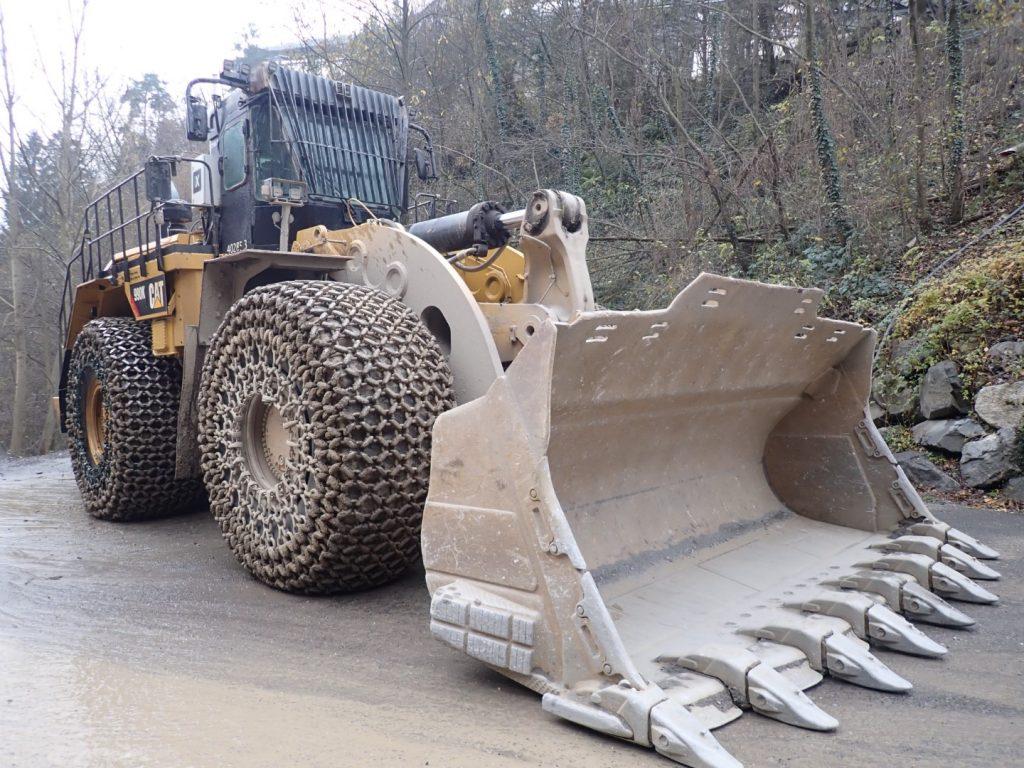 ---
Core business of Mevas is the inspection and valuation of used heavy machinery. A team of 27 inspectors is available in many contries around the Globe. Do you want to purchase excavators, wheel loaders, trucks or used cranes from sellers you can't trust to 100%? Then call us for inspection. We can support your business in many places. An inspection usually costs less than replacing a single damaged hydraulic cylinder.