Did you ever measure undercarriage components to know their remaining life?
The most expensive and most important assembly when evaluating a bulldozer is certainly the undercarriage. Therefore, when inspecting bulldozers, we pay special attention to the condition of the undercarriage. We have reference values for Caterpillar machines and measure all components. This allows us to accurately determine the remaining service life. We have created an instruction in which we explain our procedure step by step. Click here to watch it. After watching you know what to look for when measuring the track shoes, sprockets, track links, bushings and idlers. If you are not sure about measuring or have any questions – just contact us.
Do not forget to check
Other important points when inspecting a used dozer are the play in the joints and bearings, especially in the so-called equalizer bar. This cross member connects the right and left undercarriage frames on many bulldozers. Together with the pivots in the rear area of ​​the drive frame, this cross member enables the drives to move horizontally. If you want to know more – get here to a short film. Make sure  that you look for these points, otherwise very expensive repairs may become necessary.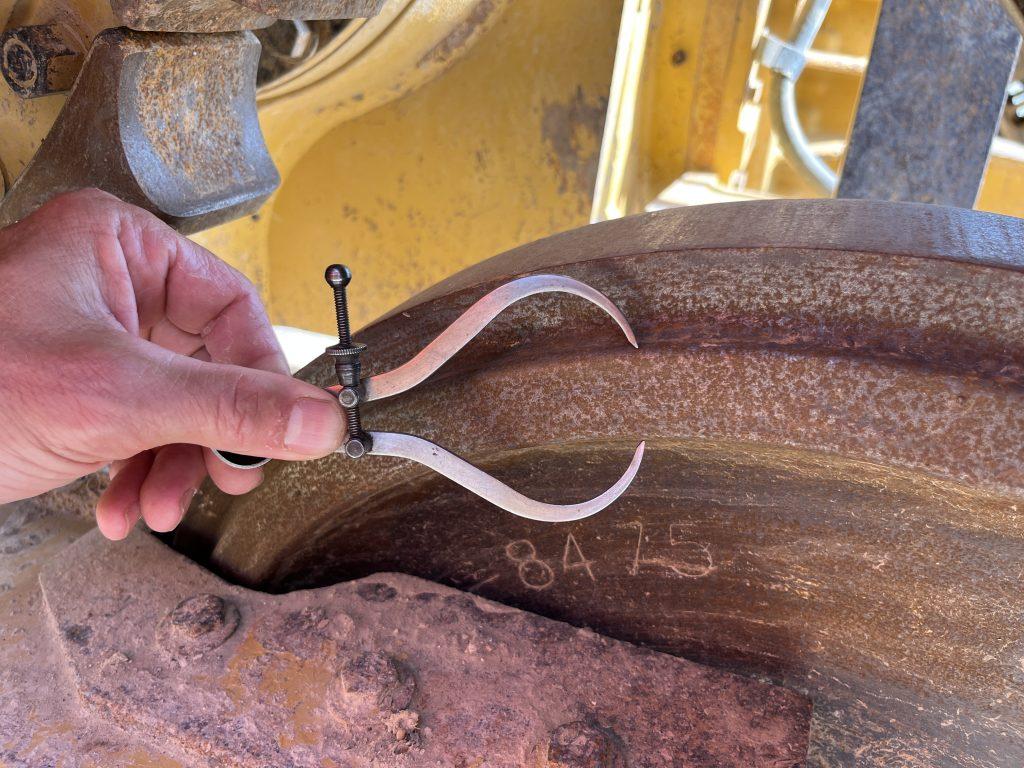 Trained technicans for used bulldozers
If you need assistance in evaluating used machines, Mevas technicians can help you. We are trained for the special requirements when inspecting second-hand machines. We view a machine as you would as a buyer. Small things are noted, but not highly weighted. However, we thoroughly examine the condition of the expensive and important components.