Get the value of a construction machine calculated
Do you need the current value of an excavator, wheel loader or bulldozer? An independent valuation is required? Contact us with your request. We will independently determine the value of a construction machine for you.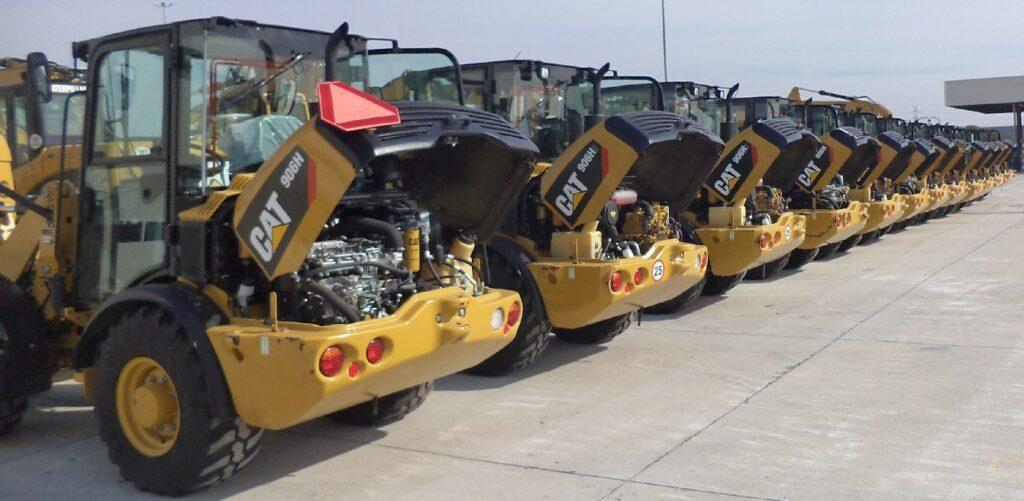 How does the valuation of heavy equipment work?
We evaluate heavy machinery values the classical way. With your data we first calculate the value after depreciation. This we put in relation to working hours and (if shared) with the machine condition. Last but not least we compare the calculated value with the current market situation.
How much does an online machinery evaluation cost?
We can't do this service for free. However, for the small amount of 80 Euro you would get a valuation in a short time. One day, when AI is ready to do an electronically calculated service we would offer it as well. Meanwhile we remain at your service with a calculation done by a human being. The valuation fee can be paid in our shop or by using PayPal.
We evaluate residual values for:
Excavators, Wheel Loaders, Loader Backhoe
Bulldozer, Tracked Loaders, Crawler Loaders
Rigid and articulated dump trucks
Forklift trucks and reach stackers
Telescopic loaders, Lifting Equipment
Paver asphalt, compaction rollers, motor graders
Online-valuation versus on-site valuation
The online valuation is useful for smaller projects with individual machines and when it is just a matter of getting more certainty in estimating the residual value. If you need the residual value for a legal dispute or for the tax office, we recommend a valuation with physical inspection on site. More about this on the page for valuation and inspection.
Send us the machine date and we get back shortly