How our service protects the environment and makes business safer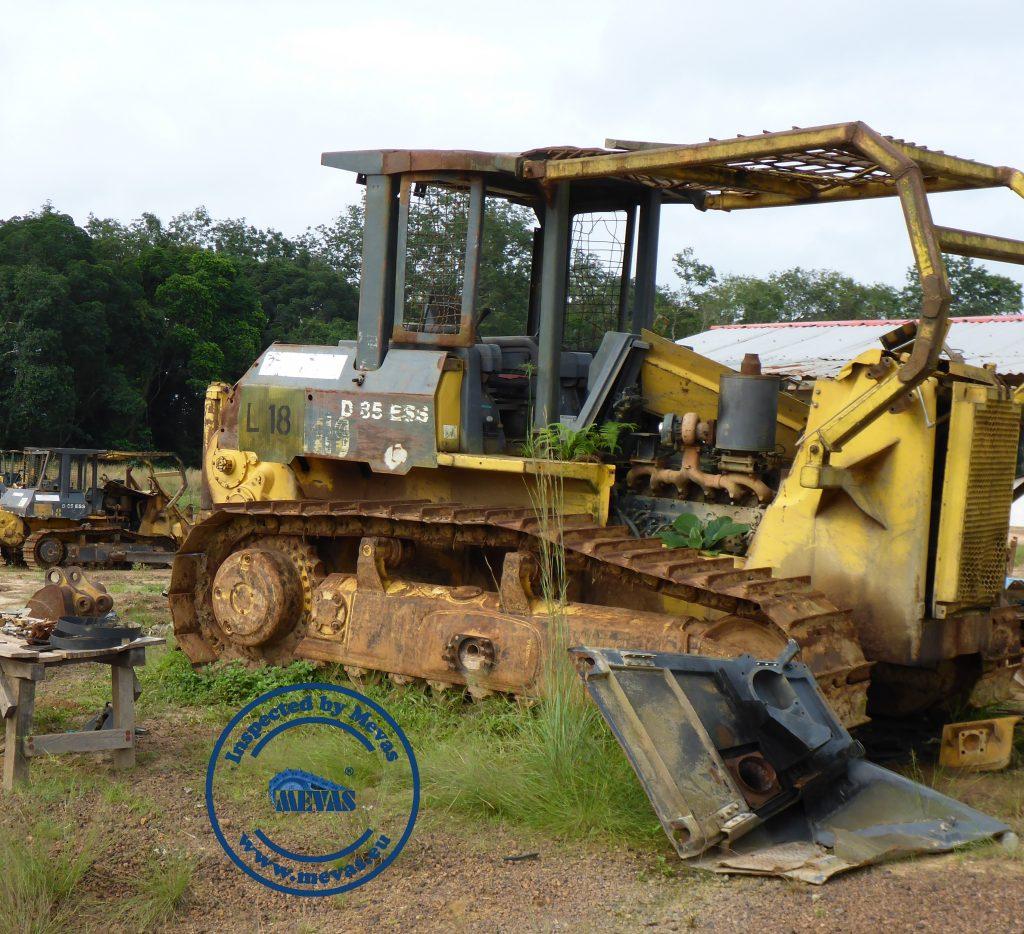 Avoiding long distance travel for machinery inspections
In the past, it was often the case that sellers would put themselves or their mechanic on a plane, hire a vehicle and then drive to the location of the machine. Many kilometres were travelled and a lot of money was spent on travelling until someone was on site to inspect the machine. Often only to find out on the spot that the machine did not meet expectations. Or a machine was bought without an inspection, only to find out on arrival that the condition of the machine did not correspond to the description at all. It was precisely to avoid these things that the inspection company Mevas was founded. Our inspectors are available in many countries and have a travel distance often below 400km one way. Read more about Mevas.
Prevent being cheated
Quite often we are contacted to inspect machines, which we then quickly discover that they most probably do not exist. Often buyers are attracted by particularly low prices. They think they can get a good deal and are happy that no one else yet has discovered this machine. Then we are contacted and asked to carry out an inspection very quickly. Sometimes they even make a down-payment to reserve the machine. In this way, the supposed seller has often already achieved his goal. He has enticed some interested parties to send him a deposit for a machine that seems particularly attractive at first sight.
We can only recommend that you heed a few warning signs:
What should one pay attention to?
The first means of choice for fraudsters is to offer particularly cheap machines. When the interested party then contacts the supposed seller, an interesting game begins: suddenly it is very urgent and several interested parties are interested in the same machine at the same time. They are asked to hurry up so that they can secure the favourable offer. Even the inspection of the machine is only possible after a down payment has been made. Often the machine is not at the address given because the storage place is somewhere else. As soon as the down payment is made, the seller is suddenly no longer reachable. The telephone is not answered. E-mails are ignored.
We recommend watching out if:
Machines are far cheaper than comparable units
You should hurry up because of other people interested
The seller does not release the machine serial number
Down payment is required to reserve machine until inspection
Pictures of machine are taken in another season (snow, falling leaves)
Call the experts in this market
Our team or our local inspector can very often tell at first glance if the offer of a machine or a website does not seem real. If doubts arise, Mevas employees can check the offer according to certain features. Do the telephone numbers match the address given? Can the address be found on Google Maps or Google Street View? When was the domain of the website registered? Have we seen the machine somewhere else before? There are a few more possibilities for checking, which we do not want to go into here for security reasons. We can only recommend: Before you send money to the seller you should make sure that the machine really exists and is in the condition you were promised.
A sample for a cheater website is ZWG Machinery.
Check wire transfer information
Since fraud also takes place with intercepted e-mails or website information is manipulated, we would particularly like to recommend that you verify the bank details with the seller by telephone after receiving the invoice. If you want to be especially careful, call the bank indicated on the invoice and ask whether the bank account number 12345 belongs to the owner with the name XY.
Don't be stingy
Most mistakes when buying used construction machinery happen when the buyer wants to save a lot of money. So you look for a particularly cheap machine and avoid further costs for checking its condition. One is all crazy and excited because one has found such a particularly cheap machine. We can only recommend, have the machine checked on site. If not by us, then by someone else.