Import or export of construction machinery and the exhaust aftertreatment
The import of used equipment into so-called secondary markets or into countries that mainly import older machines makes it necessary to modify the engines in order to ensure safe and trouble-free operation. Among other things, combustion and exhaust aftertreatment systems must be adapted to the higher sulfur content in diesel fuel in these regions.
Is it permissible to downgrade engines to lower emission levels?
In general, it is neither advisable nor legal to downgrade the emission status of a construction equipment or other vehicle from a higher emissions standard such as TIER IV to a lower one such as TIER III just for use in countries with lower fuel quality.
If you plan to use construction equipment in a country with poorer fuel quality, it is important that you follow local emission standards. This may include the use of appropriate fuel additives, filters or other technology to ensure emissions compliance without tampering with the machine's original emissions control systems.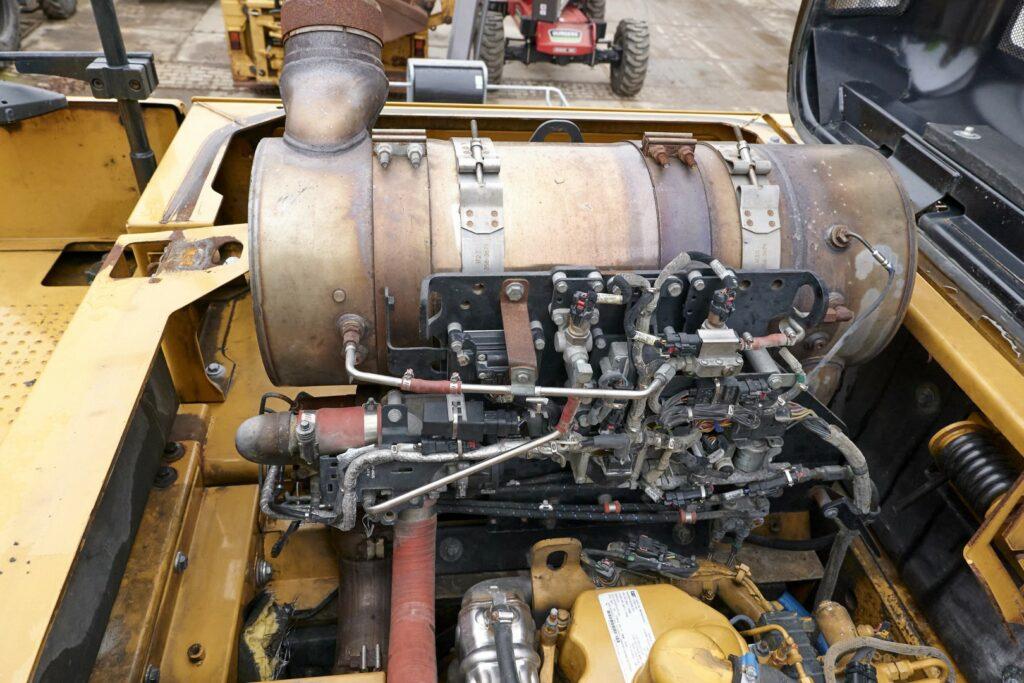 Is there a legal problem?
If you downgrade a machine that is still physically located in a country with stricter emission regulations to a lower status and then this machine is moved even a few meters, it could be that you have broken the law and are liable to prosecution. Call your authorities to learn about the local regulations.
Semi-professional downgrading solutions
In some cases, especially when technicians downgrade without the appropriate qualifications and without suitable software solutions, it happens that the emission values of the machines become very bad. Unqualified attempts to reduce construction machinery from emission status TIER IV to TIER III have in some cases resulted in these devices having poorer emission values than the original TIER II.
Possible actions
1. In countries with poor fuel quality and high sulphur levels, using imported TIER IV emission machines can be a challenge. However, there are several measures that can help solve this problem and allow the machines to be used in such countries:
2. Fuel filtration and treatment: Implement fuel filtration and treatment systems to remove contaminants, including sulphur, from fuel before it reaches the engine. Fuel filters and separators can help prevent contaminants from causing engine damage and reduce sulfur-related problems.
3. Fuel Additives: Use fuel additives that can improve the combustion process and reduce sulfur-related emissions. Ultimately, however, this solution will always involve high costs and effort.
4. Engine Software Calibration: Work with the engine manufacturer or authorized service centers to calibrate the engine software to match the lower quality fuel. This may involve adjusting certain parameters to optimize performance while minimizing emissions.
Engine downgrading as a last option
As a last resort, some countries may permit engine downgrading in certain situations, under certain conditions and with appropriate approvals. This would require expert advice and should be approached with caution to avoid legal or ethical issues.
Ecological consequences
From an ecological point of view, the continued operation of old engines with poor emission values and in particular the downgrading of engines to lower emission classes is the worst solution. Exporting nations should keep in mind that achieving the global reduction in emissions, and hence global warming, is a collective effort and cannot be achieved by simply leaving your old machines and vehicles running in the so-called Third World.