Who can inspect heavy equipment in Europe, Middle-East and Africa?
Mevas can! We help buyers with independent valuations of used construction machinery. Our inspection service helps selecting reasonable machinery. Leave the bad equipment for others and just buy equipment in good condition. We check used machinery from all brands, such as Volvo, Komatsu, Liebherr, Doosan and several more. For Caterpillar machines we download of the ECM-report (PSR). This is very useful to get information about the machine history and to check if the displayed working hours correspond to reality. Unfortunately, there are some dealers who install "matching" hour meters in order to get a better selling price.
What does a Mevas inspection include?
In addition, we also measure the Undercarriage on tracked Caterpillar machines. Since we have reference values, we can determine the remaining service life. Our engineers perform a machine test, take photos & video and write a detailed inspection report. The inspection is adapted to the needs of our customers, if necessary we measure hydraulic pressures or take oil samples.
In addition to construction machinery such as tracked excavators, wheeled excavators, wheel loaders, track loaders, motor graders, rollers and pavers, we also test material handling and recycling machines.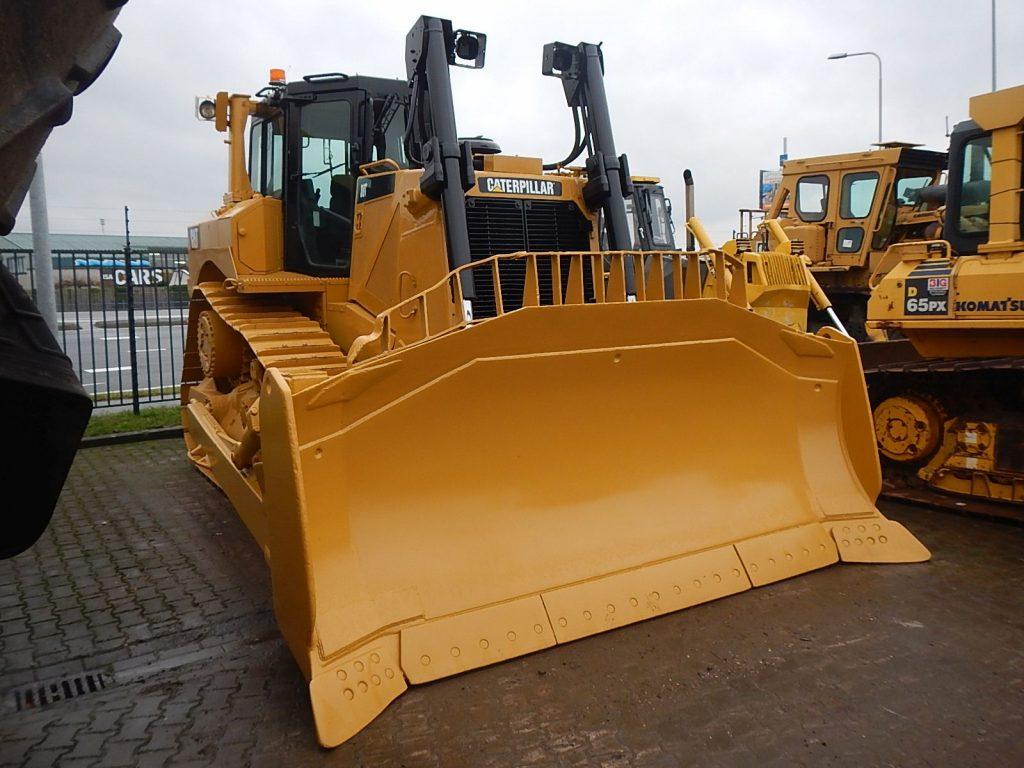 We regularly post some impressions of our inspections on our Youtube channel. If you are interested, please take a look. Here, for example, you can see the inspection of a CAT 990F wheel loader.
Where can we find used CAT machines?
If you are looking for used Caterpillar equipment have a look at www.used-equipment.de. It is an independent selection of used machinery websites. There is not only CAT machinery but many other brands.