Does it make sense to inspect used machines before you buy them?
Yes, it does. These machines are working in rough conditions and if you are purchasing this kind of used machinery there is always some risk. We have seen in the past many costly problems on these machines. Small repairs such as a leaking cylinder or a broken window can sum up to several hundred Euros. But if the engine has low performance or the undercarriage is worn the repairs can easily extend to some thousand Euro. Therefore we recommend an unbiased inspection before you send money to the supplier.
Who can evaluate the current value and condition of big iron without a conflict of interest?
Mevas can. For our technicians inspecting large machines is part of their daily work. They look at the machines with the eyes of a future user. Our inspections focus on the technical details rather than the appearance of the equipment. So if you want to avoid an unpleasant and costly surprise, talk to us about the price of a pre-used machine inspection.
We carry out inspections for equipment of various types according to customer requirements, for individual machines or entire fleets. It doesn't matter whether it's a truck, an excavator, a crusher, a bulldozer, a screening plant or a drilling rig.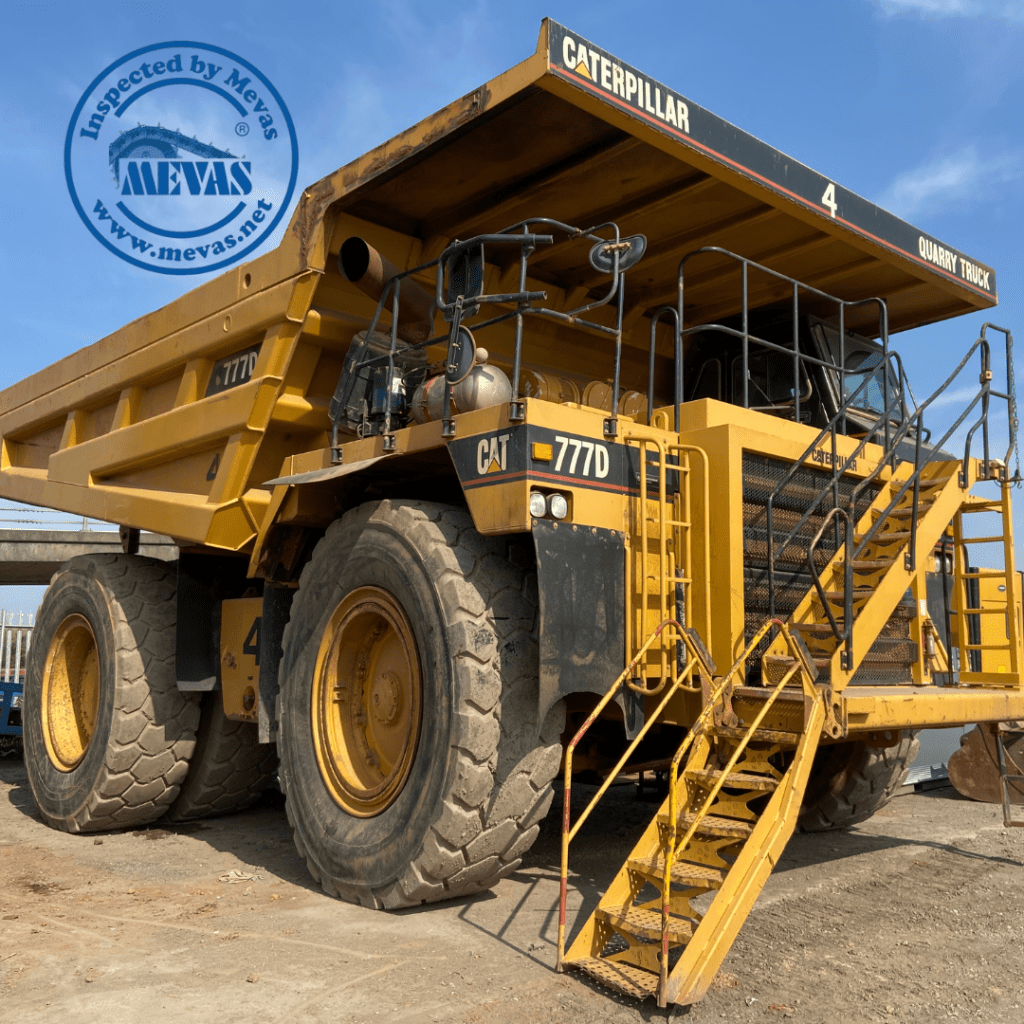 Global inspection service
We inspect and evaluate heavy machinery wherever it is located: This year we have done inspections for machines & trucks in Qatar for PlantAndEquipment.com Detailed condition reports, pictures and videos were prepared for more than one hundred units.

This was already our second large project in Qatar. Our team has been for big projects with over one hundred and fifty inspections in Gabon, French Guyana and in the UK. We have also inspected heavy construction equipment in Kazakhstan, Siberia and in Australia.
If you need an independent assessment of the condition of a used machine fleet or individual machines, then you have come to the right place.