Who can inspect and valuate heavy equipment in the Middle-East?
The World Cup in Doha, Qatar, is currently the talk of the town. Some are talking mainly about the situation of workers preparing for the event. Meva's inspectors played a different role. After many stadiums and buildings had been erected, a large pile of heavy machinery remained. An investment company asked to evaluate 180 items that were for sale.
Mevas sent a team of inspectors who gathered all the necessary information about the condition of the equipment and its maintenance status. Upon the team's return, the fleet evaluation was completed within eight business days. All in all, it took us only two and a half weeks to evaluate the entire fleet.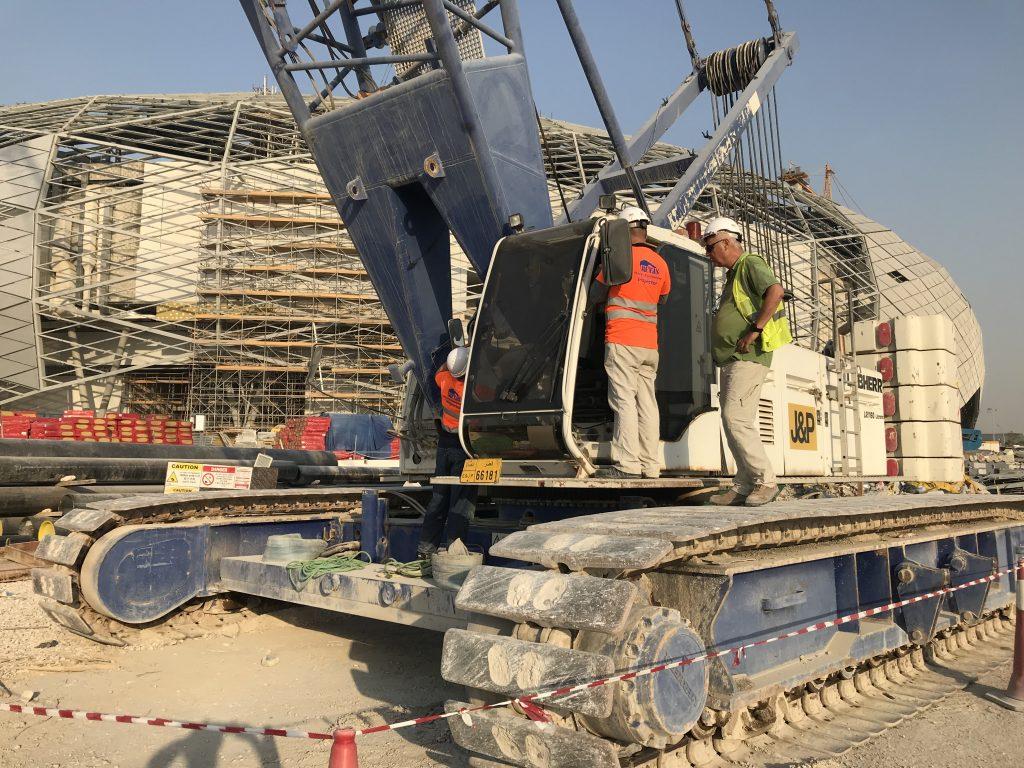 It was a tough job for our team on site. Most Europeans are not used to working in the circumstances with high temperatures and high humidity. They are more able to tolerate the cold. But the guys did a great job. The customer was happy with the performance.