Where can I buy Caterpillar diagnostic cable with the 14-pin plug?
Some recent machines of Caterpillar have a new 14-pin socket for the diagnostic adapter. One option is to purchase from CAT dealer a new cable in a heavy version for almost 250$. Another option is to order it from Mevas. We have bought a package of adapter cables for heavy equipment diagnostic adapter CAT-ET 3. The cable is an addition to the current diagnostic cable with 9-pin Deutsch socket. The cable we are selling is connecting the diagnostic adapter with the socket in the machine.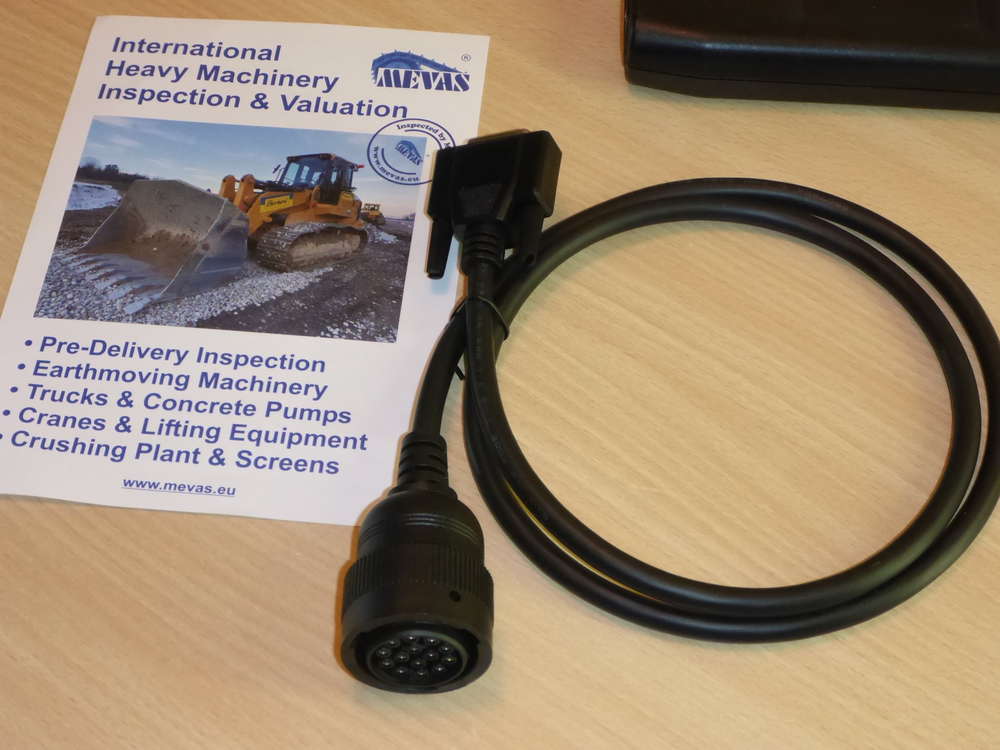 How much does the cable cost?
We are selling the cable for a fee of 39 Euro plus shipping. If you buy more than one there can be a slight discount. The cable is good for any Caterpillar excavator of the F-Series, it works as well for wheel loaders of M-Series, bulldozers of K-Series and some other machines.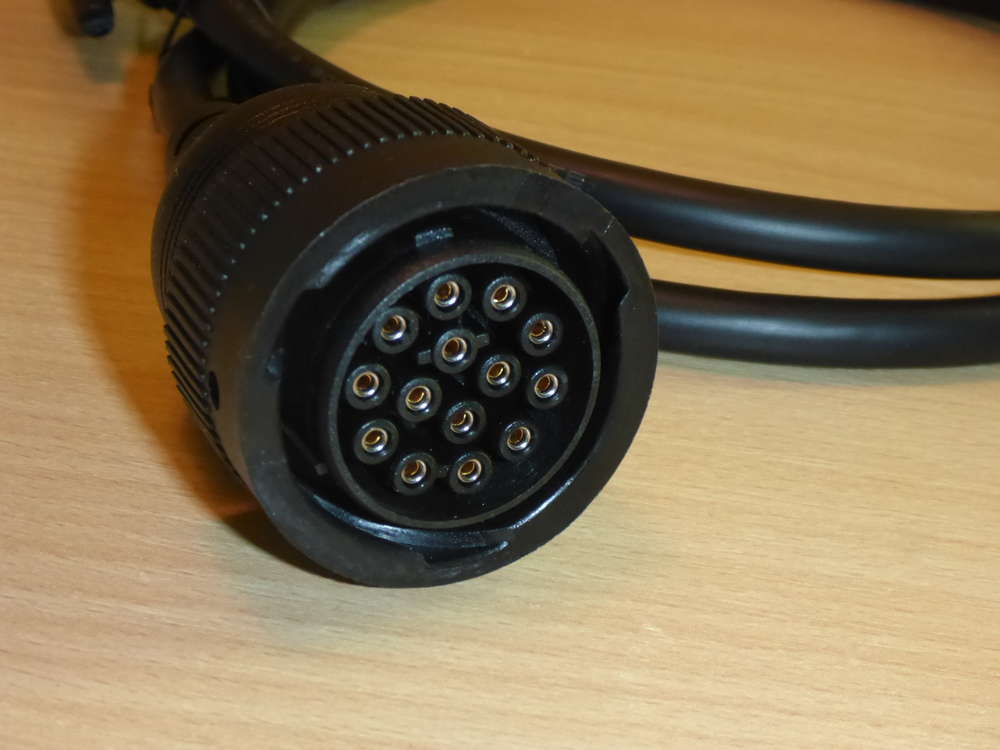 How to order the 14-pin cable?
You can buy online if you just want one cable. Just visit our online store. If you need more than one contact us via our contact form. You can also contact us if you have further questions about the technology of machine diagnostics. We have over 20 years of experience in the diagnosis of construction machinery. Our technicians analyse the condition of many different makes, such as Komatsu, Hitachi, Cummins, Volvo and Liebherr.
What can I do with a Caterpillar diagnostic cable?
What is this cable for? It is part of the so-called Electronic Technician from Caterpillar. You need this tool to make settings on the machine. With the associated diagnostic adapter and software, you can check and change all settings in the machine's electronic control units. The engineer can check the machine for error codes and upload files for the injectors, for example. As already described, many newer machines have a new plug connection. Unfortunately, the old cable with only nine pins no longer works on these machines. There is a combined cable with both 9 pins and 14 pins available from the Caterpillar dealer. Unfortunately, this cable is relatively expensive with a purchase price of about $250.